RE
Intent
At Crossacres Primary Academy, we believe that it is vital for all of our pupils to learn from and about religion, so that they can better understand the world around them. Through Religious Education, pupils develop their knowledge of the world faiths, and their understanding and awareness of the beliefs, values and traditions of other individuals, societies, communities and cultures. We encourage our pupils to ask questions about the world and to reflect on their own beliefs, values and experiences. Religious Education enables pupils to build their sense of identity and belonging, which helps them flourish within their communities and as citizens in a diverse society.  It teaches pupils to develop respect for others, including people with different faiths and beliefs and helps to challenge prejudice.  Religious Education prompts pupils to consider their responsibilities to themselves and to others and to explore how they might contribute to their communities and to the wider society.  It encourages empathy, generosity and compassion.  By exposing children to other beliefs, faiths and cultures we enable them to discover similarities and differences among peers and create an inclusive environment. Our Religious Education curriculum bestows vital knowledge and encourages empathy, generosity and compassion.
At Crossacres Primary Academy we follow the Manchester Agreed RE Syllabus, devised by SACRE and RE Today.
RE Curriculum
Click on the link below to view our whole school RE curriculum.
Reception Curriculum Map

Shrove Tuesday
In Reception we have been reflecting on why we eat pancakes at this time of year. We decided that we love them so much that we should eat them all year round!
We have tried lots of toppings, discussed which ones we like best and what foods we dislike during circle time.
Why do we eat pancakes on Shrove Tuesday?
In Christian traditions, the 40 days before Easter are known as Lent, and they mark the time that Jesus spent fasting in the desert. Traditionally, Christians would mark the period with prayers and fasting, abstaining from a whole range of foods, including meat, eggs, fish, fats and milk. The word 'shrove' comes from the old Roman Catholic practice of being 'shriven' – meaning to confess one's sins. The shriving bell would be rung on Shrove Tuesday to call people to church to confess.
We have been celebrating St. Valentine's Day in Early Years by making cards and pictures for our loved ones. We also held a circle time in which the children shared their thoughts about who they love in their family.
Why do people celebrate Valentine's Day?
February is the month when people celebrate their love for family and friends alike.
The history of Valentine's Day–and the story of its patron saint–is shrouded in mystery. St. Valentine's Day, as we know it today, contains both Christian and ancient Roman tradition.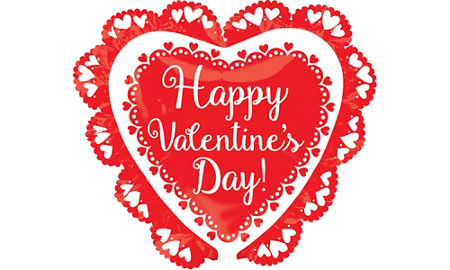 Chinese New Year
At Crossacres we love to celebrate all festivals from a diverse range of cultures and we are really looking forward to celebrating Chinese New Year before we break up for the half-term holiday.
2018 is the year of the dog!
Each class will be celebrating in their own way, but in Reception, we are planning a Chinese banquet of noodles and crackers.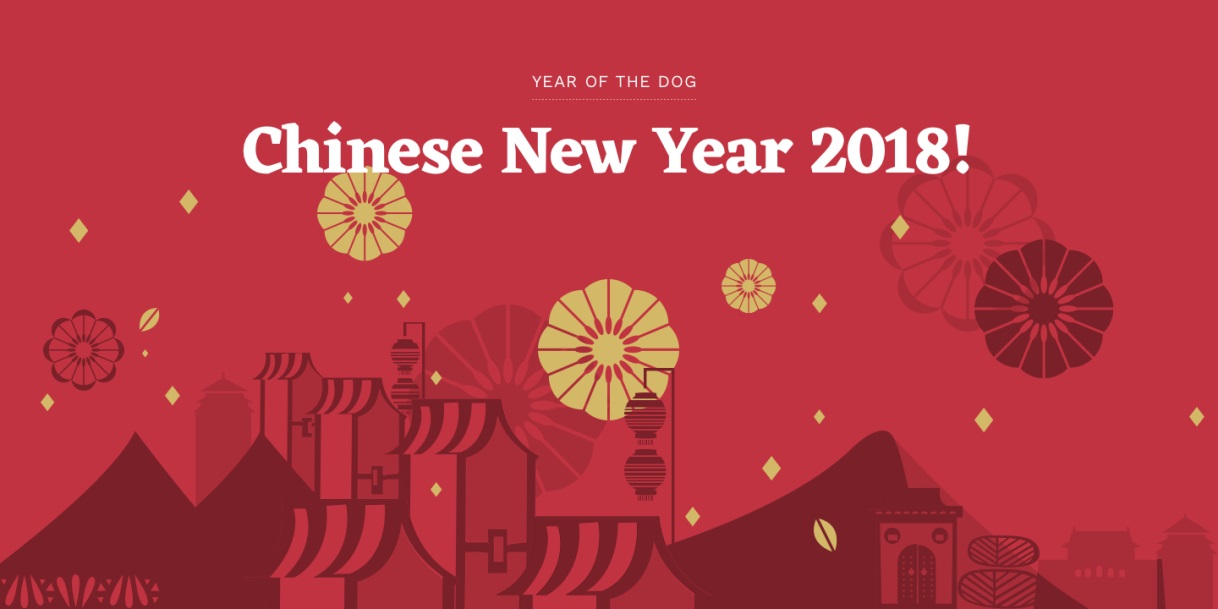 Menorah Synagogue Visit
Years 3 and 5 attended the Menorah Synagogue.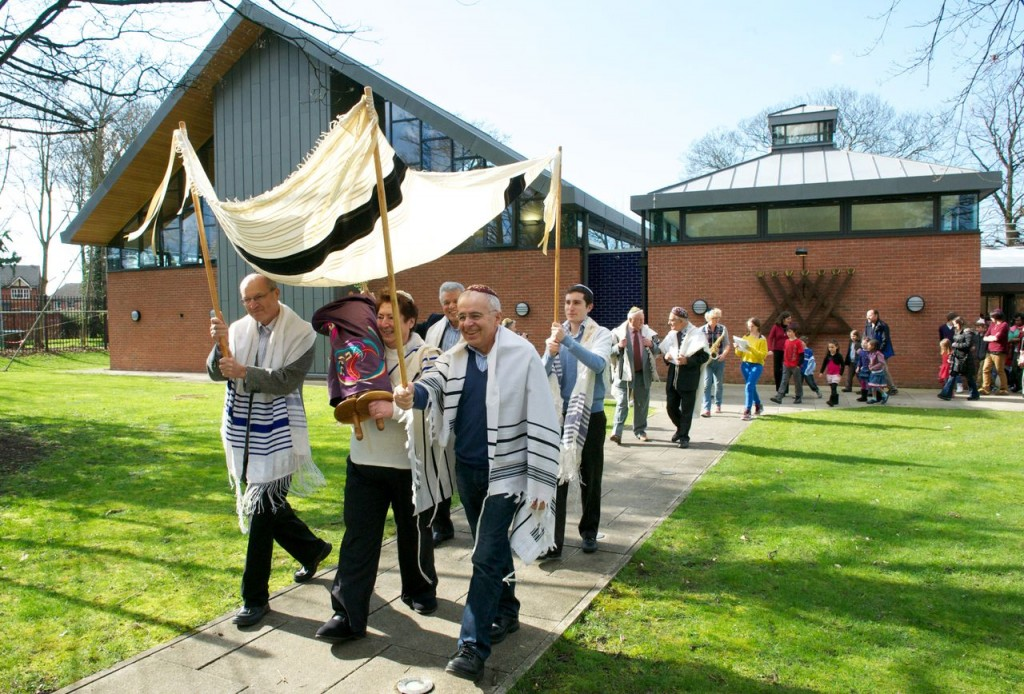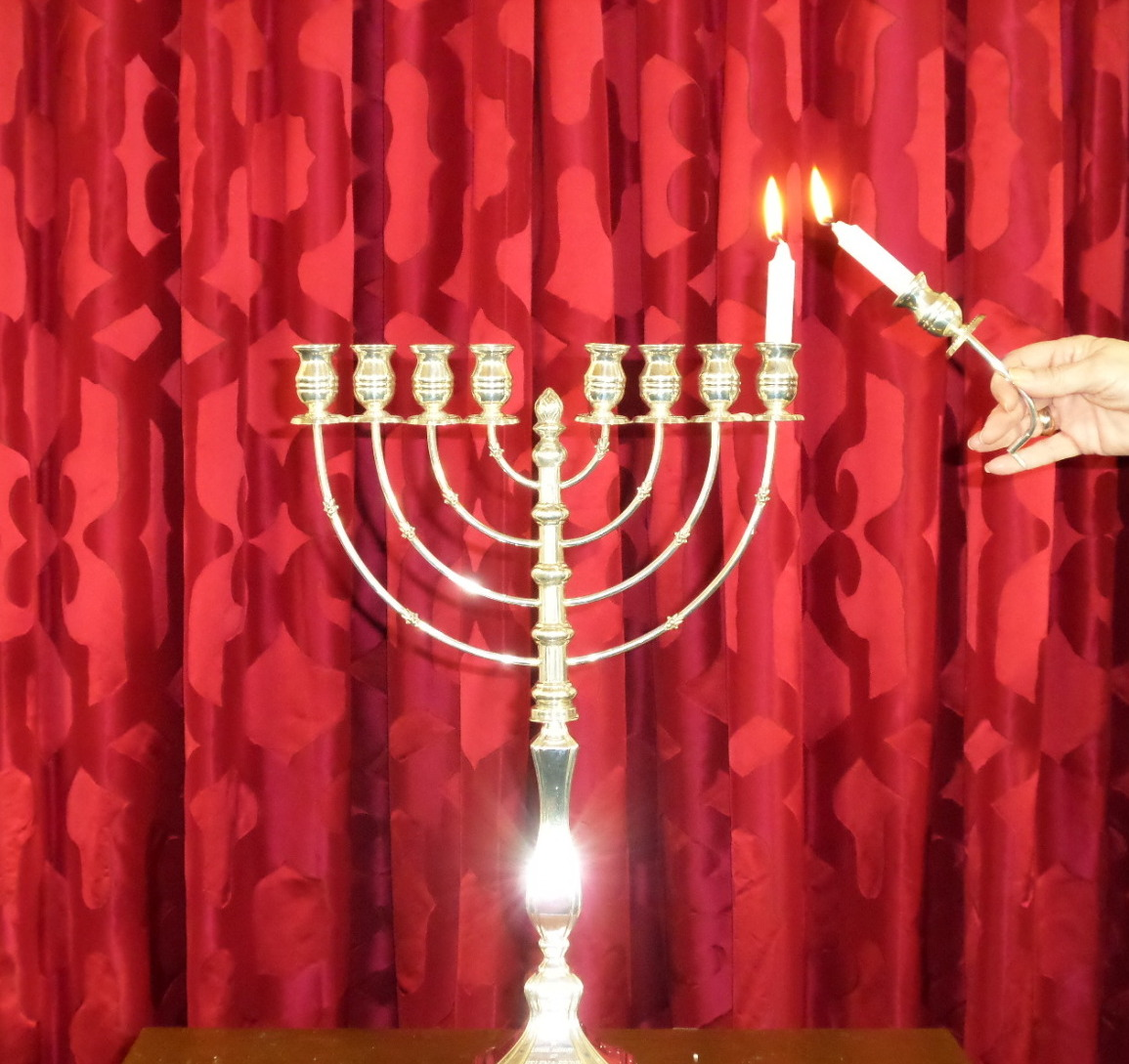 The children were welcomed and introduced to the Synagogue at the beginning of the visit were given a comprehensive tour of the building which enriched the children's prior knowledge of the Jewish faith. We were lucky to meet Rabbi Fabian and he taught us about the Torah, the important Jewish scriptures and how to handle and read it. Rabbi Fabian sang a traditional song for us and we examined artefacts and different garments worn in the Synagogue. We would like to thank all the volunteers at the Menorah Synagogue for their hospitality and time that they dedicated to us.
National Respect Day at Crossacres Primary Academy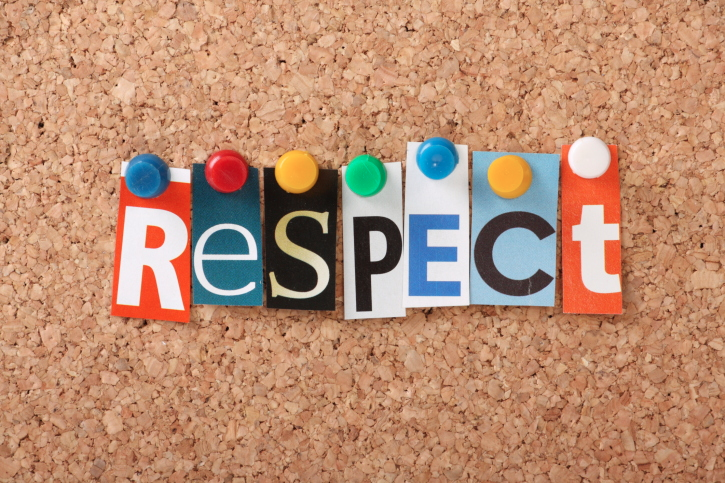 National Respect Day
Let's treat others how we would like to be treated!
National Respect Day at Crossacres Primary Academy was our opportunity to explore the ideas and principles around the subject of respect, irrespective of belief, ethnic background, age and gender.
Whole School Assembly
The day began with a whole school Assembly in which the children watched a short video clip about how we can respect each other and took part in a role play activity which helped us all understand the ideas around respect.
During the afternoon each class explored the children's thoughts and ideas through a range of activities. The children to developed their own ideas and the afternoon evolved in it's own unique way!
A Little Nativity
Early Years Christmas Production
This year, the Early Years performed A Little Nativity to the whole school, parents and carers and we are proud to say that every child took part. That's 165 children ranging from 3 to 5 years old. Not only did the children work incredibly hard to learn the songs and actions but the actors practiced everyday to remember their lines. They told the story of Mary and Joseph's journey to Bethlehem and Jesus' birth in the stable.
Bible Encounter Visit
Bible Encounter Trust visited school to talk to the children from Reception Class to Year 6 about Faith and Trust.
Peter from Bible Encounter introduced the children to 'Funambulism' and even pretended to walk a tightrope with a wheelbarrow!
It was a very engaging Assembly that allowed the children to explore the questions-
Who do you trust?
Who do you put your faith in?
Are you trusting the right people?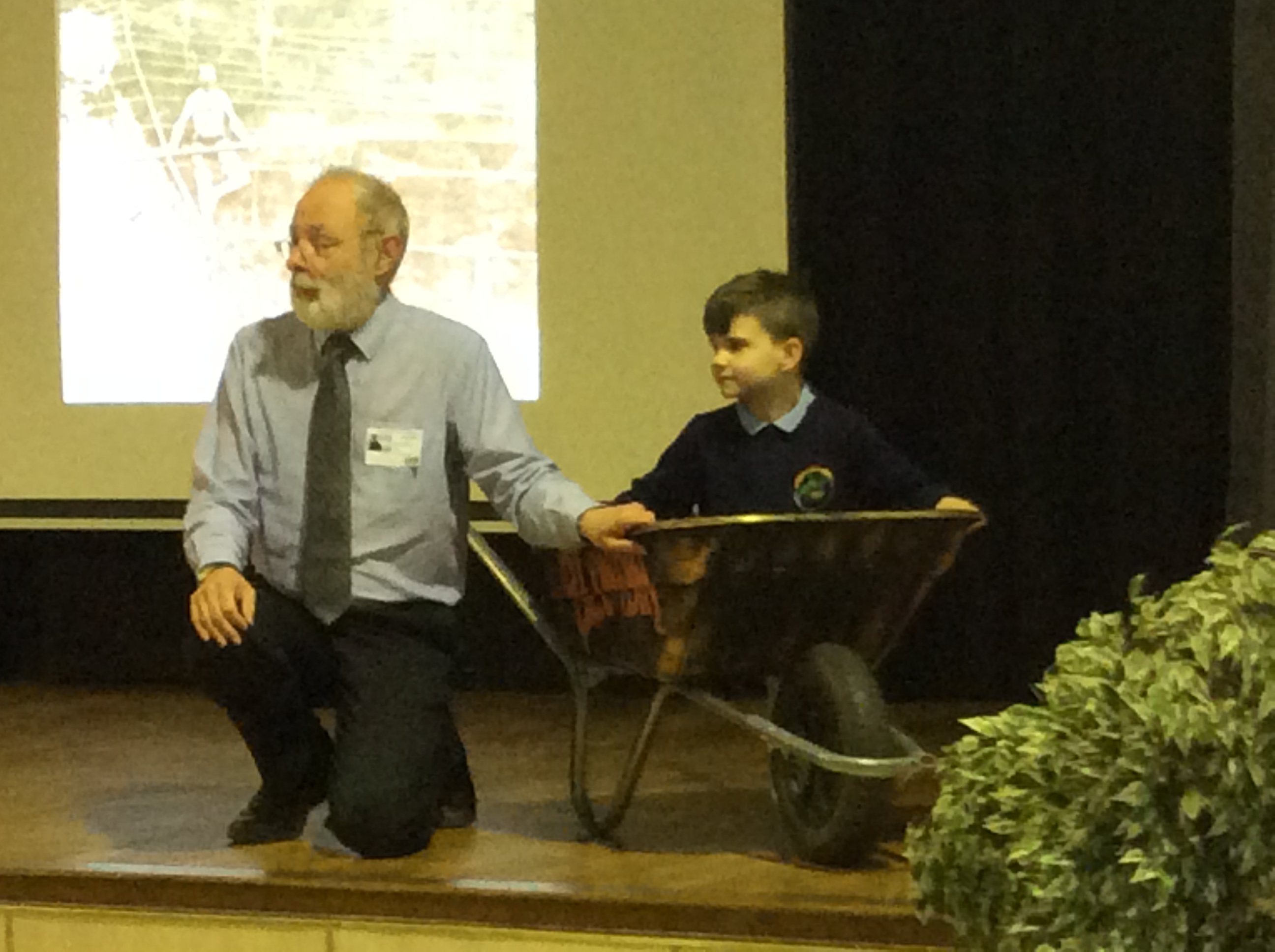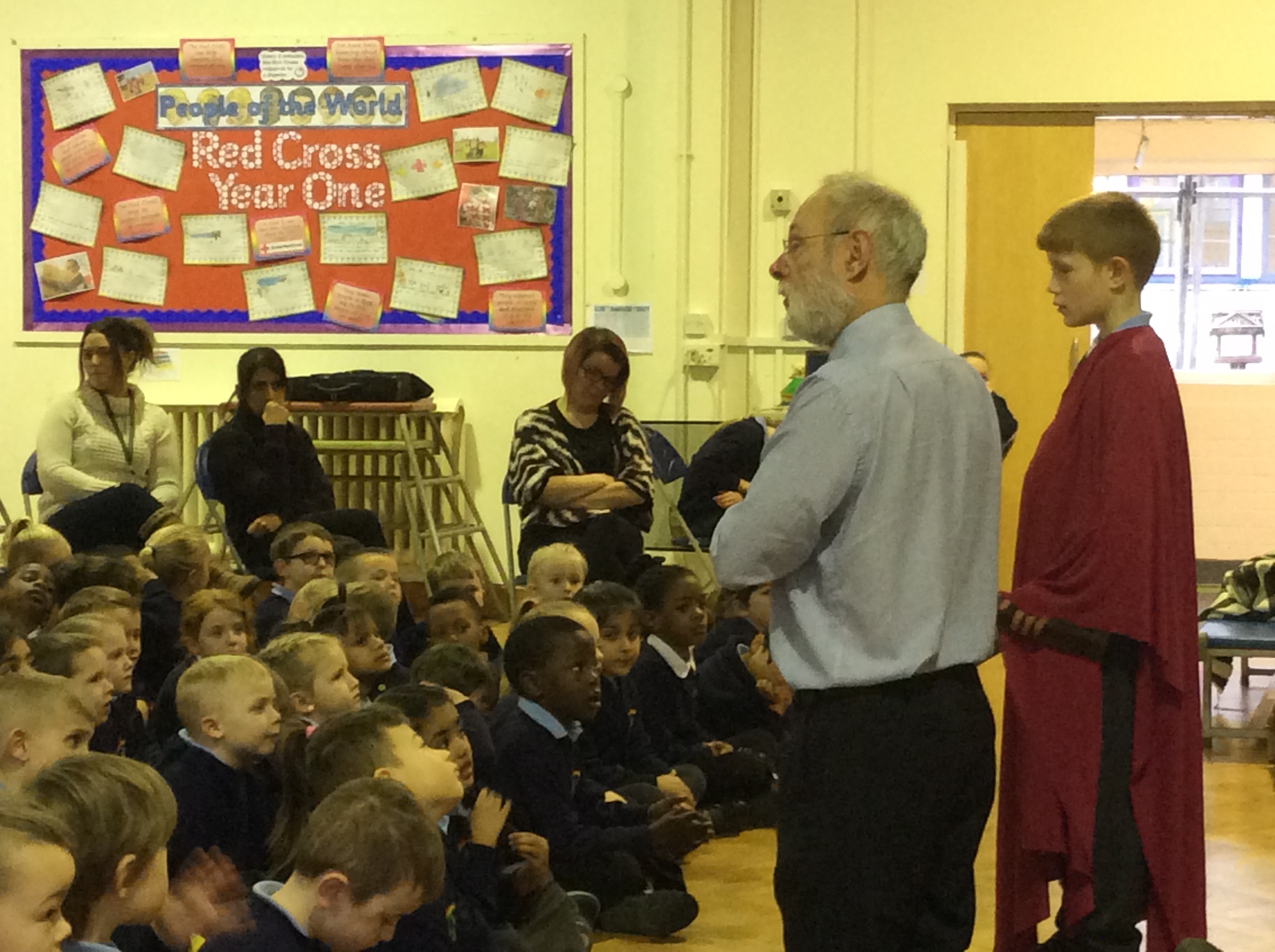 Bible Encounter Trust website
http://bibleencounter.org/wordpress/