SMSC
Click on the image below to find out how we provide SMSC at Crossacres Primary Academy: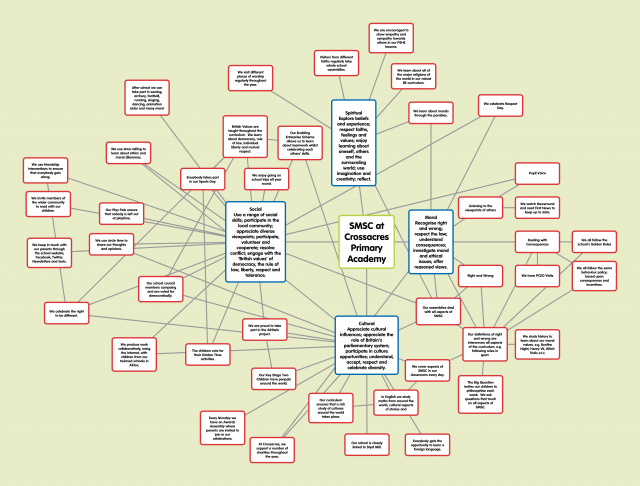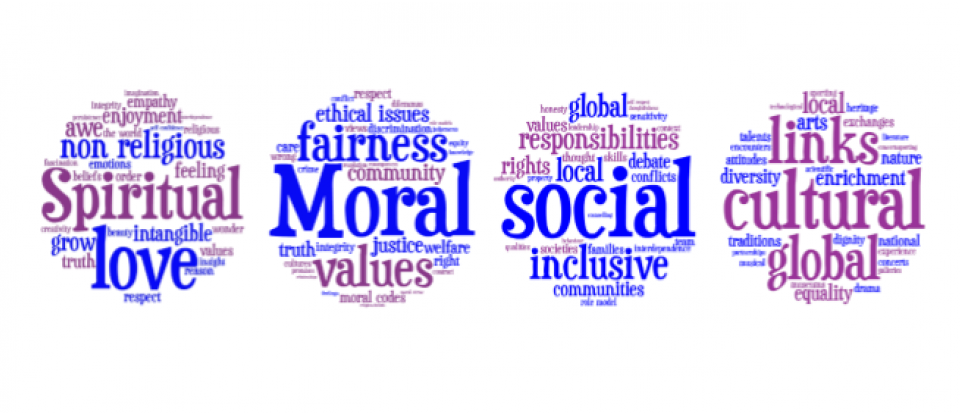 Our Vision Statement
"Crossacres Primary Academy believes that SMSC should be embedded across the whole curriculum.  We will explore our own beliefs, experiences, values, principles, moral and ethical views, celebrate them and accept those from different countries,religions and cultures.  To do this, we will look at social opportunities in different contexts, work in a team and celebrate our diversity within the school community to ensure that children leave Crossacres as caring, thoughtful, respectful members of the community, able to use their empathetic skills to involve themselves in and enrich the community they live in."  Miss. Boswell & Mrs. Blay
At Cros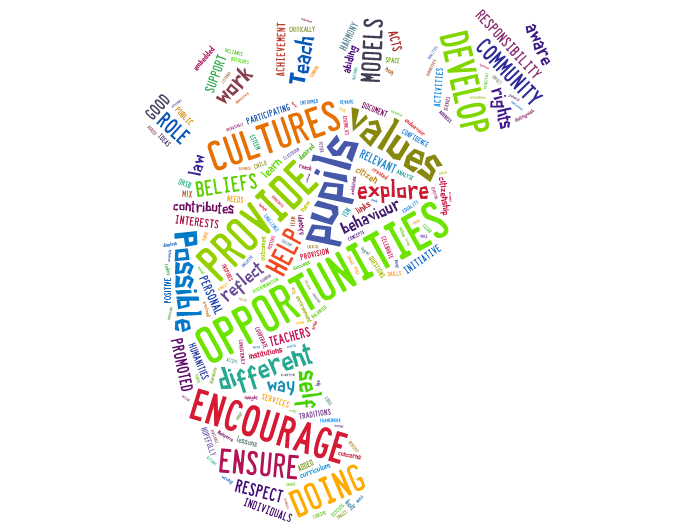 sacres we strongly believe that children are at the heart of everything we do. We strive to ensure that our children receive the very best education so that their life skills are fully enhanced to provide them with positive life chances.
Here are some examples of how some of the staff at Crossacre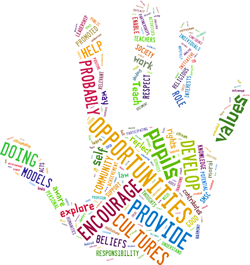 s feel they have positively effected individual children and ensured they were included, therefore, promoting SMSC:
"There was a child in Year One who found it difficult to read and write. I closely worked with the child's parents, demonstrated lessons for them and generally showed the parents how to support him at home. The child received a group intervention and a one to one intervention and achieved full marks on the Phonics Screening test!"
"I received a letter from an ex-pupil to say thank you for all my help in helping him to achieve his goals."
"A child repeatedly forgot to bring her swimsuit for her swimming lessons. The school kit was too big for her, so I bought her a swimming kit to keep in school so she could learn to swim."
How do we teach SMSC?
At Crossacres, we use GoGivers to ensure each year group are taught key objectives on a weekly basis. Take a look at our long term plans to see what your child is learning about this term.
Year 6 Long Term SMSC Plan

How do we audit SMSC across Crossacres?

At Crossacres, we map our teaching and learning on Gridmaker to:

Identify strengths, weaknesses or gaps in provision
Measure impact and evaluate effectiveness
Generate evidence for self-evaluation, planning and CPD

Click here to see our grid and some pictures of our work:

http://www.gridmaker.net/crossacres/view
Below are some links that we feel promote SMSC and give great insight into what it should look like in school:
http://www.redcross.org.uk/What-we-do/Teaching-resources/FAQs/SMSC?gclid=CJ3v5Nm2iMgCFUe3Gwod1usCKg
http://www.nccl.org.uk/2015/02/smsc/
https://www.gov.uk/government/publications/promoting-fundamental-british-values-through-smsc
https://www.churchofengland.org/media/1123607/smsc%20development%20guide.pdf