Special Educational Needs
Miss Harrison  is our Special Educational Needs and Disability co-ordinator.  If you would like to speak with her regarding any concerns about your child please arrange a meeting via the school office or you can send her an email to harrison.j@crossacres.manchester.sch.uk
Thank you to all of the parents who responded to our SEND questionnaire that was recently sent out.  There was some really positive feedback about our SEND provision at school and it also highlighted some areas for us to improve on.  In previous years parents have requested more feedback on how their children progress towards their termly targets and as a result of this feedback we now send home a termly review of each child's individual target sheets.
Throughout the school year we have regular SEND coffee mornings for parents.  These informal meetings are an opportunity for parents to raise any concerns they have, share ideas with each other and develop links with other SEND parents and professionals.  The parents who have attended the meetings gave very positive feedback and we will continue to build on that success this year!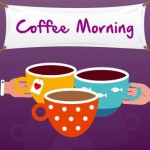 Keep watching the newsletter for more upcoming events!
Catherine Desjardins is our SEND Governor who is also one of our parent Governors!
Please click on the links below to find our lates SEND policy and information report   These are updated on an annual basis.
2019 -SEND policy and information report
To find out what support/facilities are available for your child's needs in the Manchester Area – please click on the image below for the Manchester Local Offer.The Local Offer is the term used for all the activities, services, advice and support offered by numerous organisations across the city specifically for children and young people (aged 0–25 years) with special educational needs and disabilities, and their families for information about things like, activities, their rights, short breaks, education, money and travel.
And there are friendly, informal Local Offer drop-in events coming up, which are a great way for parents/carers to:
— speak to services face to face
— meet other parents and carers of children with special educational needs and disabilities
— get information and advice
— find out about local activities available for their child.
All are welcome to pop in for a cuppa and a chat any time between 10am and 12 noon on:
26 Sept – Woodhouse Park Lifestyle Centre, 206 Portway, M22 1QW
11 Dec – Woodhouse Park Lifestyle Centre, 206 Portway, M22 1QW
25 Mar – Woodhouse Park Lifestyle Centre, 206 Portway M22 1QW
24 June – Woodhouse Park Lifestyle Centre, 206 Portway, M22 1QW