Notices
Welcome
Dear Parents/Carers,
We are really looking forward to welcoming all your children back to school on Monday 8th March.
Please read the following information carefully so that you are fully prepared for the school fully reopening.
Back to school date and times
School will be reopening for all year groups on Monday 8th March.
Attendance for all year groups will be compulsory.
When dropping off and picking up, to minimise the number of people around the school area, we ask that only one adult accompanies each child.
A new one way system has been introduced to ease congestion at the entrance to the KS1 playground. To enter the school site please use the gate that leads through the small staff carpark. To exit the playground please use the normal gate. The small side gate will be locked to avoid collisions on the way out of school. A member of staff will be on duty to guide you.
We have staggered the times for arrival and pick-up of the children to reduce crowds of children and parents around school. Please see the attached table below which shows when and where your children will enter and exit the school. Children must not be late for school.
| | | | |
| --- | --- | --- | --- |
| Year Group | Arrival Time | Pick up time | Door |
| Nursery | 9:00am – 9:15am | 2:55pm | Enter and exit through usual EYFS entrance. |
| Reception | 8:45am – 9:00am | 3:10pm | Enter and exit through usual EYFS entrance. |
| Year One | 8.45am – 9:00am | 3:00pm | Enter and exit through classroom doors |
| Year Two | 8:45am – 9:00am | 3:00pm | KS1 Door |
| Year Three | 8:40am – 9:00am | 3:15pm | Enter and exit through classroom doors |
| Year Four | 8.40 – 9.00am | 3.10pm | Enter and exit through classroom doors |
| Year Five | 8.40am -9.00am | 3.15pm | Enter and exit through classroom doors |
| Year Six | 8.40am -9.00am | 3.15pm | Enter and exit through the KS2 hall. |
Arriving at school
We request that all parents wear a face mask on entering the school grounds unless you are medically exempt.
Unfortunately, we will not be able to offer a breakfast club facility at the moment.
Upon entering the school, all children are to sanitise their hands with antibacterial gel, which is available at the entrances and in each classroom.
The School Day
To reduce the risk of the spread of Coronavirus the children will not mix between Year groups. This will mean that they will have separate playtimes and the playgrounds will be zoned into different areas.
There will be no Tuck Shop at break times and so it is important that your children bring their own snacks in with them if they would like one.
There will be no assemblies in the school halls.
The children will be spending more time on Maths and English to help them catch up with time lost in school.
School dinners will be a sandwich or a hot option, that the children will eat in their own classrooms. These will be priced at £2.30 and can be paid for via SIMS Pay or contactless card in the School Office.
We will no longer be providing water bottles for the children and instead ask that they bring their own into school.
The end of the day
After School Club will be operating as usual to parents/carers who already have their children registered in the club.
There will be no extra curricular clubs operating for the Spring term.
Please pick up your children at the allocated time from the classroom door.
If you are late picking up your child please pick them up from their classroom.
School uniforms can be purchased from the school office and can be ordered online. The school office will not be taking payment by cash or cheque rather on-line payments or contactless card.
No child or parent should attend the school site if they have corona virus symptoms, they must book a test. They must not attend school until they receive their test results even if they are feeling better. If the test is positive the child must not attend school for 10 days.
We look forward to seeing you all next week.
Yours Sincerely
Mrs. Suzanne Blay
Please click on the link below to apply for a place in our Care Club:
Crossacres Primary Academy – Care Club Admission Information
Dear Parents/ Carers,
As you are aware, from the 5th January 2021, school is closed to most children, apart from our Nursery children who are ALL welcome to attend school from Thursday 21st January 2021.
Crossacres Primary Academy will however remain open to provide Emergency Educational Provision – Care Club – for any children that:
require specialist support and have an Educational Health Care Plan
are vulnerable (students who are Looked After, have an assigned Social Worker or who are a Young Carer)
whose parents/carers are key workers
Attendance at Care Club is dependent on your child being well, having no under-lying health conditions which place them in the "at risk" category in terms of COVID and who are not subject to 10-day self-isolation due to the illness of a household member or close contact.
Booking a place for Care Club
For planning purposes, it is important that we know in advance how many children will need to access the Care Club so that we can make appropriate staffing and catering arrangements. Should you wish to book your child into this provision, please complete the booking form and return them to admin@crossacres.manchester.sch.uk or to the school office. The booking form is available on our website and you can also collect one from the school office. You can only make changes to your child's booking, a week in advance via the same form.
We thank you in advance for only using this provision where absolutely necessary.
Arrangements for Care Club
Care Club will open at 8.45am prompt, gates open at 8.30am and your child must arrive by 9.05am for registration. Care Club will finish every day at 3.15pm and your child needs to be picked up promptly at this time.
Lunches and Uniform
If your child receives a free school meal, they will receive this in school, if not your child will need a packed lunch and all children need to bring their own water bottle. If you wish to purchase a school meal, you can do this through SIMS Agora or via the school office, using a contactless card. Uniform is not essential but please ensure your child wears their school sweatshirt and is dressed adequately to play outside.
If you have any questions regarding Care Club, feel free to contact us in school.
The eight categories for key workers are listed below. Please check this list carefully to see if you are eligible to send your child to our Care Club provision. If you think that you fall within one of the identified critical categories, you should confirm with your employer that, based on their business continuity arrangements, your specific role is necessary for the continuation of essential public services.
Key Worker Categories
1.Health and social care
This includes but is not limited to doctors, nurses, midwives, paramedics, social workers, care workers, and other frontline health and social care staff including volunteers; the support and specialist staff required to maintain the UK's health and social care sector; those working as part of the health and social care supply chain, including producers and distributers of medicines and medical and personal protective equipment.
Education and childcare
This includes nursery and teaching staff, social workers and those specialist education professionals who must remain active during the COVID-19 response to deliver this approach.
3.Key public services
This includes those essential to the running of the justice system, religious staff, charities and workers delivering key frontline services, those responsible for the management of the deceased, and journalists and broadcasters who are providing public service broadcasting.
4.Local and national government
This only includes those administrative occupations essential to the effective delivery of the COVID-19 response or delivering essential public services such as the payment of benefits, including in government agencies and arm's length bodies.
5.Food and other necessary goods
This includes those involved in food production, processing, distribution, sale and delivery as well as those essential to the provision of other key goods (for example hygienic and veterinary medicines).
6.Public safety and national security
This includes police and support staff, Ministry of Defence civilians, contractor and armed forces personnel (those critical to the delivery of key defence and national security outputs and essential to the response to the COVID-19 pandemic), fire and rescue service employees (including support staff), National Crime Agency staff, those maintaining border security, prison and probation staff and other national security roles, including those overseas.
7.Transport
This includes those who will keep the air, water, road and rail passenger and freight transport modes operating during the COVID-19 response, including those working on transport systems through which supply chains pass.
8.Utilities, communication and financial services
This includes staff needed for essential financial services provision (including but not limited to workers in banks, building societies and financial market infrastructure), the oil, gas, electricity and water sectors (including sewerage), information technology and data infrastructure sector and primary industry supplies to continue during the COVID-19 response, as well as key staff working in the civil nuclear, chemicals, telecommunications (including but not limited to network operations, field engineering, call centre staff, IT and data infrastructure, 999 and 111 critical services), postal services and delivery, payments providers and waste disposal sectors.
Furthermore:
Vulnerable Children and young people include those who:
are assessed as being in need under section 17 of the Children Act 1989, including children and young people who have a child in need plan, a child protection plan or who are a looked-after child
have an education, health and care (EHC) plan
have been identified as otherwise vulnerable by educational providers or local authorities (including children's social care services), and who could therefore benefit from continued full-time attendance, this might include:
children and young people on the edge of receiving support from children's social care services or in the process of being referred to children's services
adopted children or children on a special guardianship order
those living in temporary accommodation
those who are young carers
care leavers
other children and young people at the provider and local authority's discretion including pupils who need to attend to receive support or manage risks to their mental health.
If you have any questions regarding Care Club, feel free to contact us in school.
Dear Parents and Carers,
We would love to show you around our exciting school but due to current restrictions unfortunately this isn't possible. Watch the film below to find out more about our Nursery and Reception classes and how to apply for a place for your child. We hope it gives you a taste of life in the Early Years at our school.
Click on the picture below to watch our film: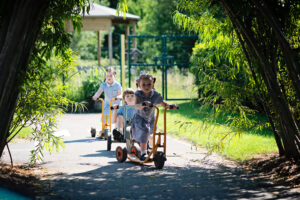 The children have settled back into school really well this term. The curriculum has a strong focus on Maths and English so that the children can quickly catch up to where they should be. More time in the school day has been spent on number work, reading and writing to really get the children off to a great start to the school year. The last hour of the day has been spent on the wider curriculum so the children will still have Science, History, Geography, Art, RE and PE lessons.
Best Wishes,
Mrs Blay
Click on this link to see how our school compares with others, nationally. We are really proud of our results!
School Performance League Table
If you have any queries, please speak to anyone in the school office, who will direct you to the correct person regarding your query – 0161 4371272.
Download our latest Ofsted report here