Safeguarding at Crossacres Primary Academy
At Crossacres Primary Academy we are committed to the safeguarding of our children. We work closely with other professionals to support our children and their families. If you have any concerns regarding the safety or well-being of a child or you may feel that you could benefit from additional support regarding your family situation. Please contact one of our safeguarding team at school. They are:-
Mrs Blay – Head teacher
Miss Harrison – Deputy Head
Mr Campbell – Deputy Safeguarding Lead
Mrs Valentine – Attendance Lead
Mrs Cordwell – Deputy Head
Keeping Children Safe in Education 2023
If you would prefer to speak to another organisation about the well-being of a child you can contact the NSPCC on 0808 800 5000 or email them at help@nspcc.org.uk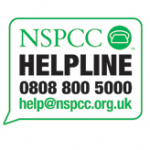 Operation Encompass
Our School has been given the opportunity to take part in a new project that will run in partnership with Manchester Safeguarding Board and Greater Manchester Police.
The project, Operation Encompass, is designed to provide early reporting to schools on domestic abuse incidents that occur outside of school, which might have an impact on a child attending school the following day.
Nominated members of our safeguarding team are trained to liaise with the police.
They will be able to use information that has been shared with them, in confidence, to ensure that the school is better equipped to support children and their families with safeguarding concerns.
We always endeavour to offer the best support possible to our pupils and believe that Operation Encompass is going to be both beneficial and supportive for our students and their families.
You can find more information on the Operation Encompass website (www.operationencompass.org.uk) or, if you have any queries, please contact Mr Campbell at school.