Special Educational Needs
Miss Harrison  is our Special Educational Needs and Disability co-ordinator.  If you would like to speak with her regarding any concerns about your child please arrange a meeting via the school office or you can send her an email to harrison.j@crossacres.manchester.sch.uk
Last year we sent out a SEND questionnaire for parents.    Many of your responses highlighted how pleased you are with our provision.  Some of the parental responses included:-
"I am glad that my child goes to Crossacres as I feel that my child is helped and supported"
"SEN has been delivered fantastically by this school and can set an example to other mainstream schools"
The SEN questionnaire has just been sent out again to see what other views parents hold – watch this space!
Throughout the school year we have regular SEND coffee mornings for parents.  These informal meetings are an opportunity for parents to raise any concerns they have, share ideas with each other and develop links with other SEND parents and professionals.  The parents who have attended the meetings gave very positive feedback and we will continue to build on that success this year!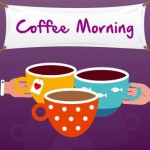 The most recent coffee morning was on Monday 25th June at 9am.  An organisation called 'Lifted' who are based in Wythenshawe came to talk about how they can support families with children with additional needs.  
Keep watching the newsletter for more upcoming events!
Catherine Desjardins is our SEND Governor who is also one of our parent Governors!
Please click on the links below to find our SEND policy and SEND report.   These are updated on an annual basis.
CROSSACRES-PRIMARY-ACADEMY-SEND-report-2017-18
To find out what support/facilities are available for your child's needs in the Manchester Area – please click on the image below for the Manchester Local Offer.